Submission Deadline: March 14, 2022
The annual Juried Student Exhibition showcases student artwork that demonstrates excellence in creativity, sophistication, and skill. A panel of professional jurors selects the works for inclusion in the exhibition, as well as awards. There are three categories in the exhibition: Fine Art, Graphic & Media Design, and Fashion Design. The exhibition is an opportunity for multiple disciplines in the School of Design and Art to collaborate and to celebrate the outstanding achievements of students.
APPLY HERE
---
VISIONS 2022: JURIED HIGH SCHOOL ART EXHIBITION
Mason Taylor, Wakefield High School, Sundial, 2021, digital art, 12 x 10'

OPENING RECEPTION:
Date: Friday, February 18
Time: 5pm – 6:30pm
Location: Zoom: free event registration here
DAVE EASSA: PEOPLE AND PLACES YOU DON'T KNOW HOW TO KNOW
In-Person Opening Reception: Friday, February 18, 6:00 - 8:00pm
Cody Gallery at 1000 N Glebe Road

The artist will be in attendance and make remarks during the reception.
We look forward to welcoming you!

HIRSHHORN
(ONLINE) ON PROCESS
WITH LAURIE ANDERSONFEBRUARY 23, 2022 | 6:00 PM–7:00 PM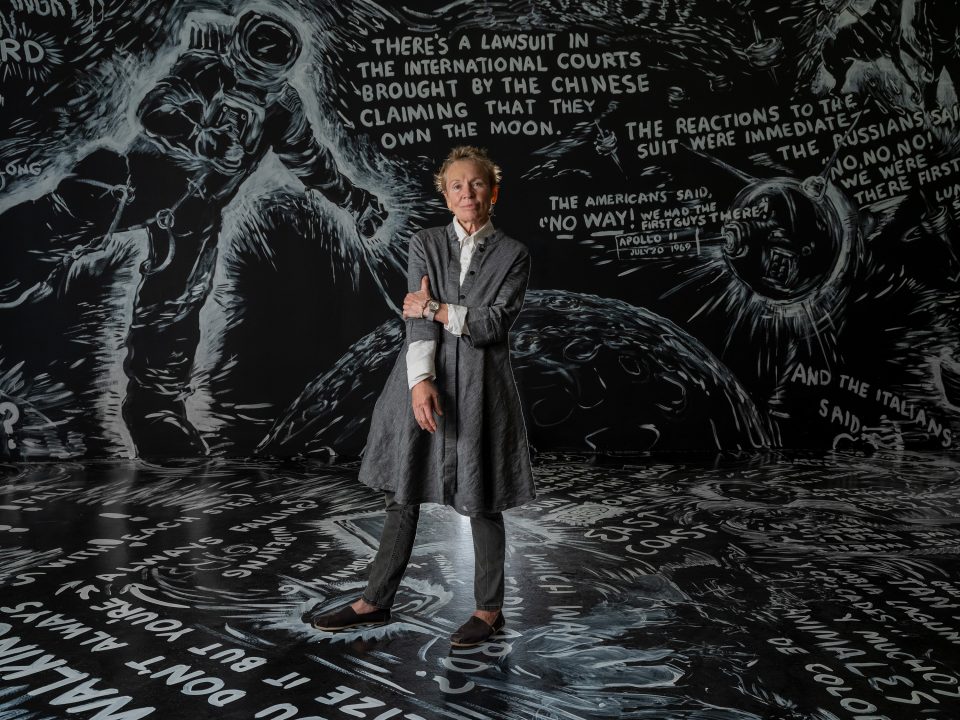 By the time most of us see an artwork, it's "finished" and ready for the world to view. What we often don't see is what the work went through to reach its final state. What was the initial idea? What did the first draft look like? How and why did it evolve to what it looks like now? Does it live up to the artist's vision? What was it like to produce a major exhibition during a global pandemic?
WE WERE HERE
Hamiltonian Artists is pleased to present Madeline A. Stratton: We Were Here, a new site-specific installation. In this exhibition, Stratton deviates from domestic ideals of design and functionality and uses unconventional approaches to produce improvisational architecture. She uses motifs from her remembered domestic spaces, including banisters, chandeliers, and shelves, in conversation with other familiar abstracted objects. Join us for the artist talk on Thursday, March 3, 6–7pm.
Follow us on our social media to be up to date with community events, exhibitions, and artist opportunities!
"Expect great things, and great things will come."
- Norman Vincent Peale
Our mailing address is:
2807 N Glebe Rd, Arlington, VA 22207
Email: muarts@marymount.edu
MARYMOUNT UNIVERSITY
FINE ARTS PROGRAM